We'd recommend you do this full tour over a leisurely two weeks, or you could do it in as little as one week if you start at Alnwick Castle.
---
1: Malfoy Manor AKA Hardwick Hall.
This National Trust property is 10 minutes from our base. For places to stay you could try Orchard Caravan Site or Hallgate Farm, both nearby.
2: Make your way to the City of York.
The Shambles in York bears a remarkable similarity to Diagon Alley. Whilst it is unlikely to have inspired the novels, it is rumoured to have been the inspiration behind the films. And it is so beautiful, it is well-worth a visit anyway!
3: Goathland Station – Hogwarts
This station is on the North Yorkshire Moor's steam railway service. You can catch the train to Whitby on the East Coast if you fancy a seaside visit (less than one hour away). Nearby sites include Abbot's Farm, although this doesn't have electric hook-up
4: Alnwick Castle
This was the film location for the first two Harry Potter films. Others will recognise it from Downton Abbey.
It is a beautiful building and it has wonderful gardens.
You could consider staying at Dunstan Hill Camping and Caravanning site. Or you could make your way up to the Scottish borders and Jedbough camping and Caravanning site (1.5 hours)
5: Edinburgh
The real home of Harry Potter. J.K. Rowling wrote the books when she was living in Edinburgh. You can visit the coffee shop where the books were written, graves that gave some of the names to the characters and the original 'Diagon Alley'.
Consider staying at Edinburgh Mortonhall Caravan Park and explore this beautiful city.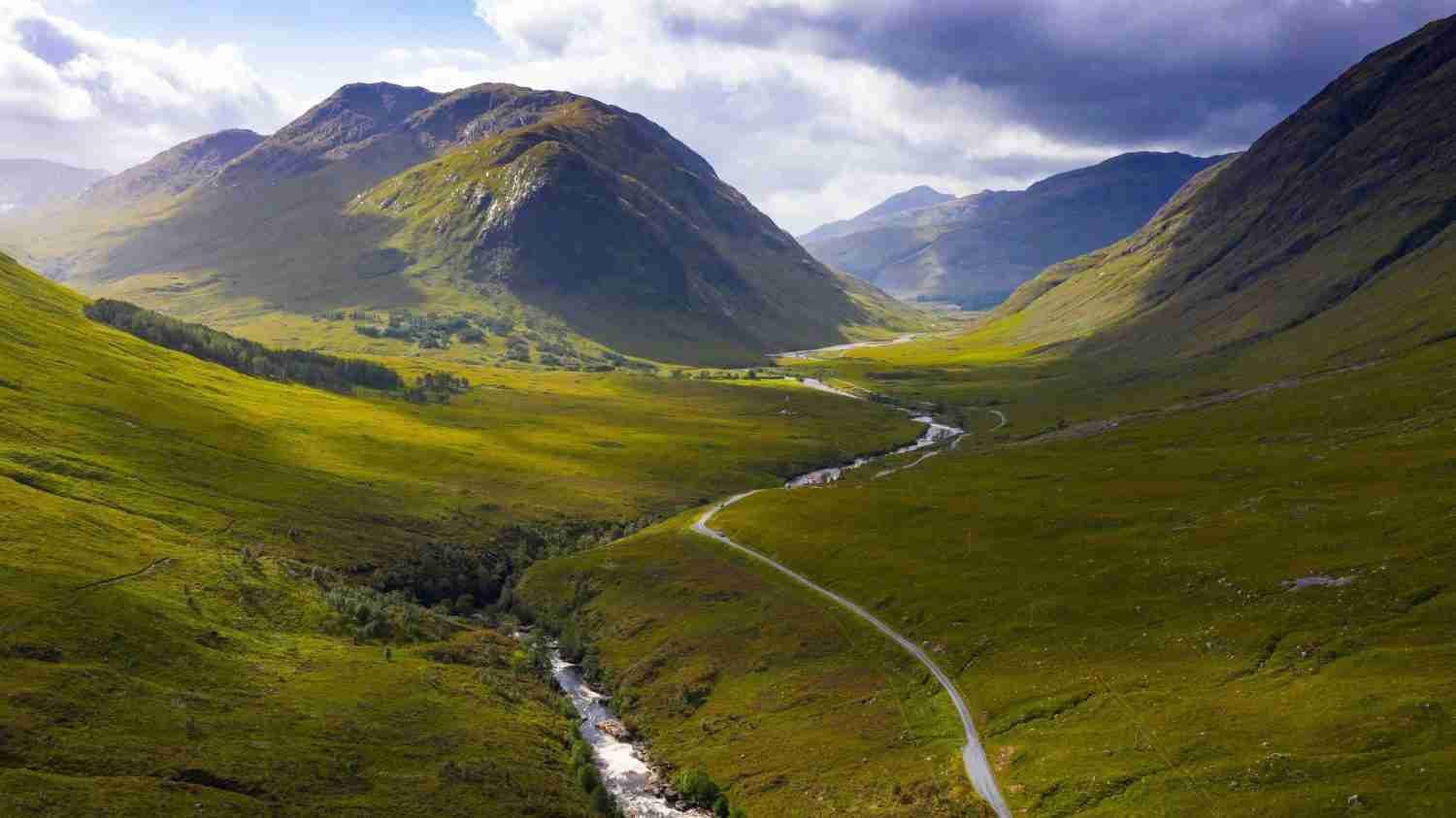 6: Scotland (the home of HP)
You'll need at least 3 days for this leg. Some of the most iconic Harry Potter sites are in Scotland. From the famous Glenfinnan Viaduct to Glencoe (where Hermione punches Draco Malfoy) – one of the most beautiful places on earth that provided the backdrop to all the Potter films. You can stay for a night or two at Glencoe itself. If you stay at the Glen Nevis site, you will be staring at the backdrop to the Quiddich games. Steall Waterfall (within walking distance of Glen Nevis) was featured in the Goblet of Fire. While you are there, you could take a hike to the summit of Ben Nevis (it took us 7 hours there and back but it was worth it) or you could go up the Nevis range in a cable car (nearby with parking for motorhomes). You'll find lots of local whisky distilleries nearby too.