We are passionate about motorhoming!
We have been motorhoming long enough to have a pretty good grasp of what makes a great motorhome holiday. But we haven't been in the business long-enough to be jaded or complacent about what our customers need. We are a small business and our priority is to ensure that our customers grow to love motorhoming as much as we do.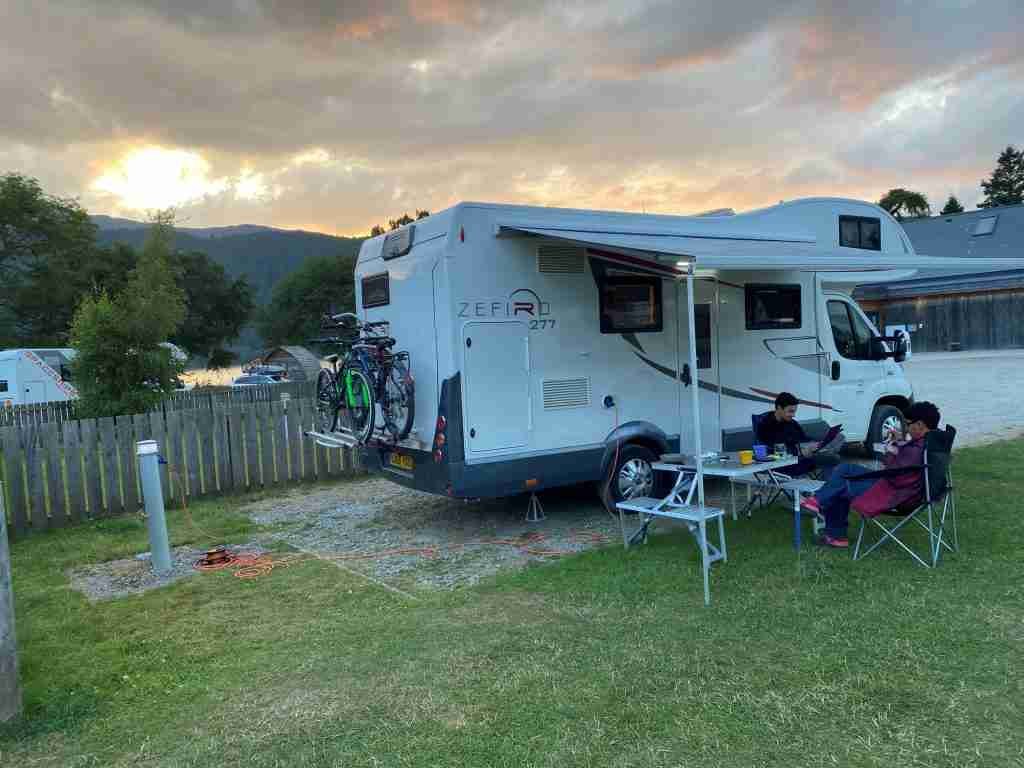 We want to demystify motorhoming.
Like many, we liked the idea of taking a motorhome holiday years before we took the plunge. We loved the freedom of camping but we envied the warm cosy houses on wheels on the sites. We liked the idea of being able to see more remote parts of the UK, but we were nervous about taking the plunge. The vans looked difficult to drive. Booking the sites looked complicated. We didn't know where to start.
This is where far-and-away motorhomes comes in. Our aim is to take the stress out of hiring a motorhome. We will help you book your site. We will even help with the packing (obviously we limit our services to packing the vans (you still have to pack your own suitcase)!
We can even make the coffee taste better
Boil the kettle. Reach for the cafetiere. Drink your coffee at the foothills of Ben Nevis. Doesn't get much better than that!
We have great tried-and-tested recipe suggestions,
Our vans have well equipped kitchens. We can even provide the ingredients.

Let us worry about the shopping
We can even put together a hamper for you and the kids
Sign up here to keep to tell us you want to stay in touch. We will send you offers and keep you updated about the Far-and-Away Story.
Far-And-Away the best motorhome experience!