We recently re-discovered a beautiful site close to the shores of Carsington Water. It has everything you could possibly need for a short break: walking trails, cycling routes, a large number of water sports and horse-riding. And it is only 30 minutes from our base!
This was only our second motorhome excursion of the season. And it reminded us what is so wonderful about motorhoming: birdsong in the morning; sunlit woodland; beautiful views out to Derbyshire and over the reservoir. In the evening it was again a symphony of birdsong with a twilight glass of wine. At night, you can listen to the silence, and the starry night skies are awe inspiring (clear skies with little light-pollution reminds you that there are lots of suns and planets out there!). You really can't get this experience in most hotels and cottages. And if you hire one of our motorhomes, you get hotel-like luxury to relax in.
There is something about the change of scenery and environment that we, as a family, find inspiring. We relax more. We switch off the TV, go for walks, cycle, explore our new locations, play games together and talk more. It's a reminder that there is more to life!
The journey from our base takes you through lovely Derbyshire villages, including Cromford and Wirksworth.
Carsington Water is a reservoir, but it wouldn't look out of place in the Lake District. It was only completed about 30 years ago ….
We stayed at Carsington Water Caravan and Motorhome Club site.
The site is lovely! Pitches at the site are quite level here, just a slight adjustment needed with the ramps. They have a mobile fish and chip truck on site on Fridays. Nice chips, peas and curry sauce (they don't do vegetarian alternatives to fish). Saturdays they have wood-fired pizzas.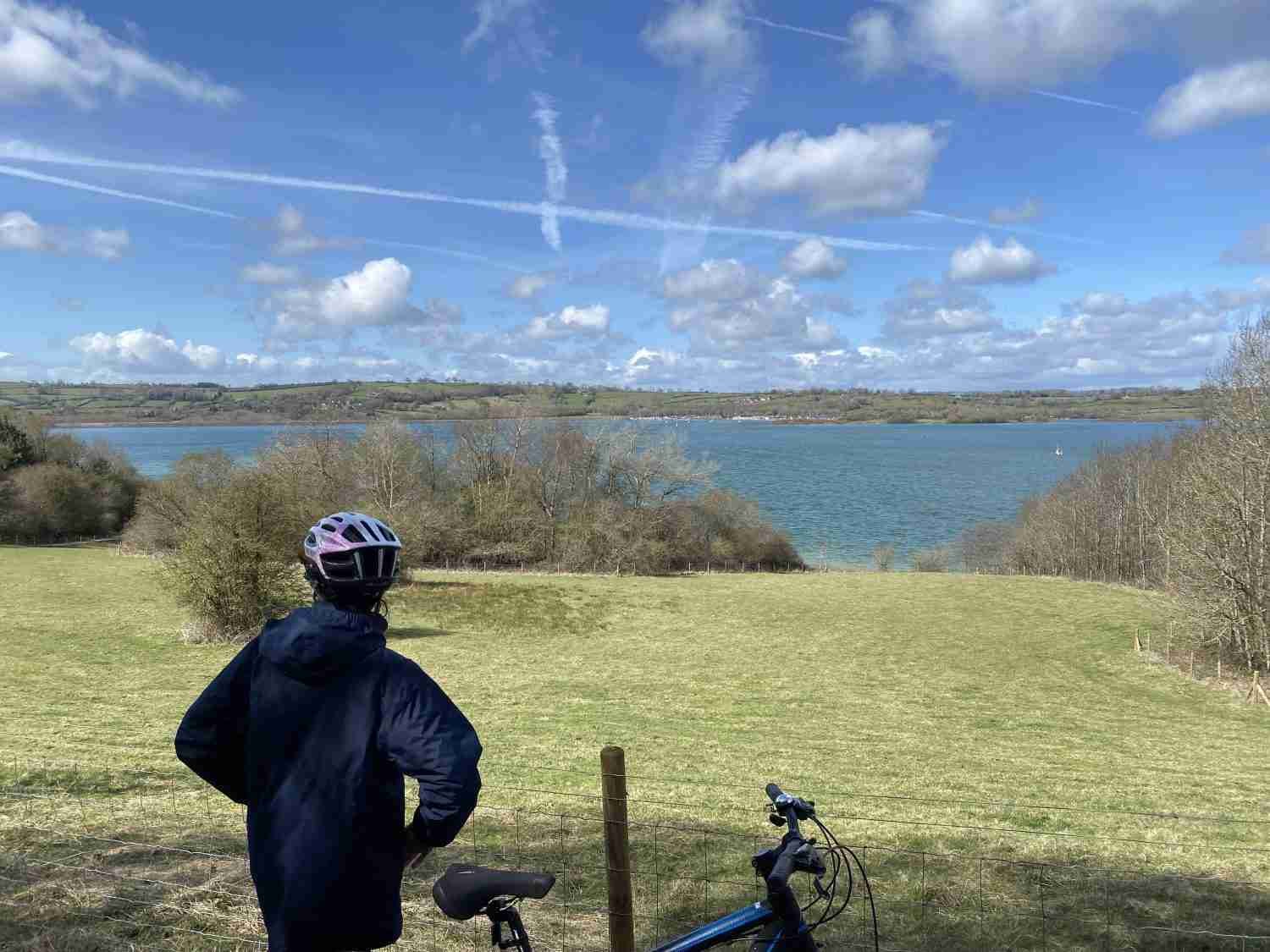 The relatively flat cycle-route is incredibly rewarding. You could pack a picnic or plan a stop-off at the wonderful cafe at the Visitor's Centre. We went anti-clockwise around the reservoir, so that we could save the cafe until the end of our journey.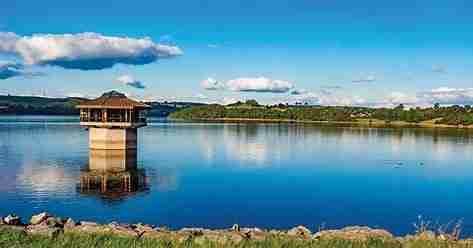 You should allow plenty of time to get off your bikes and take lots of pictures. And there are numerous picnic benches.
The Visitors' Centre
The café overlooks the water, and the food is tasty too, with a welcome array of vegetarian options. The kids chose falafel; we had vegetarian lasagne. Both came with chips and were delicious! The scone was a nice finishing touch. A decent reward for the fact that we'd just cycled all the way around a reservoir!
In all, we took about 5 hours to cycle around Carsington Water and enjoy all that the Visitors' Centre had to offer. A wonderful day out. And there's lots of walks and other excursions to enjoy in the area.